River Ridge Church works with individuals and organizations locally and in different parts of the world who are pursuing a vision to bring God's love and care to the nations of the world. We are proud to call them Global Partners.
---
Brady Family- Young Life Malawi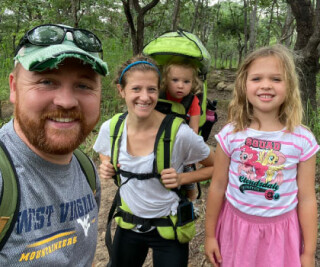 Zack Brady is one of our global partners serving with Young Life in Blantyre, Malawi. Zack trains local leaders to serve International Schools in Blantyre while building relationships with students creating spaces for them to explore faith and experience the gospel. His wife Carly serves as an emergency physician working in one of the local hospitals. She also spends a large part of her time teaching the future clinicians of Malawi in partnership with the local medical schools. The Bradys have two girls Ellie (6) and Miriam (2).
---
Miller Family- Global Transformation Ministries
Brian Miller grew up in Cross Lanes eating pepperoni rolls and repairing airplanes for the Air National Guard. Brian met his wife on a short-term mission trip in Medellín, Colombia, while eating empanadas and serving in a homeless children's foundation. The Millers have been serving the Lord together since 2002. Their journey in the Lord God has given them three beautiful children and they have established a church, seminary, and a crisis pregnancy center to impact the city holistically.
---
Brookes Family- FCA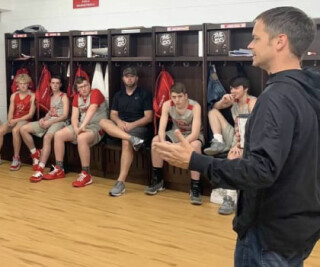 Eric Brookes serves as an Area Director for The Fellowship of Christian Athletes (FCA) for Putnam and Cabell Counties. Eric became a full-time staff member of FCA in January of 2019, and oversees 17 schools including Marshall University. The vision of FCA is to see the world transformed by Jesus through the influence of coaches and athletes, and this is what motivates Eric every day. Eric has been married to his wife, Ivy, for 16 years, and they have two children, Emery and Anderson.
---
Dunn Family- Great Commission Europe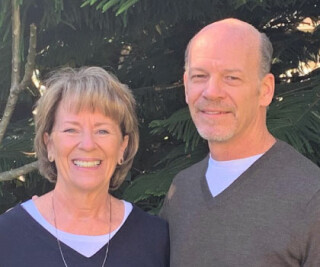 As students at the Ohio State University, both Joe and Peggy put their trust in Christ and became very active in ministering to other college students. During college, Joe co-led a summer team in starting a new church that continues to thrive and to produce pastors and missionaries over 30 years later. In 1991, Joe joined the staff of Reliant Mission, formerly Great Commission Ministries (GCM). His roles have included Director of Ministry Team Development, lead pastor of a third church plant, Director of Missionary Resources, and since 2004 as a Board Member and the Managing Director of Great Commission Europe (GCE).
Peggy serves alongside Joe and has returned to the marketplace to work part-time as a Registered Respiratory Therapist at the Orlando Regional Medical Center. The Dunns are proud parents of five adult children - Amanda, Trey, Hillary, Ian, and Nate.
---
Young Life Putnam County
Young Life Putnam County puts caring adults into the lives of kids with the hope of reaching them for Jesus and helping them grow in their faith. Their primary focus has been centered on continuing their Capernaum Program for friends with disabilities. High School ministry is currently active in the county as well.