RidgeGroups
At River Ridge, we believe you can't do life alone. And one of the best ways to get connected with people and grow in community here is to join a Ridge Group.
---
FREEDOM IN CHRIST
Learn biblical truths and practical tools to live an abundant, full life in Christ.
WEEKLY GROW GROUPS
If you have been wanting to get into a Home Group, but just haven't been able to make the jump, this is a really easy step for you. This is an open group that you just show up and join in. We will be taking a Chapter a week in The Story Bible.
40 DAYS OF DECREASE
This is a different kind of Lenten fast, instead of fasting from one thing, this group will fast each day from something different. We are going to fast from denial, comparison, spectatorship, escapism and so much more. Together, we are going to walk through a journey of thinning our lives so we can thicken our communion with God. Starts on Sunday, February 19th @6p and will meet for 7 weeks.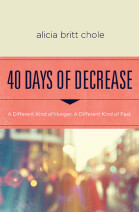 Group Finder GROUP Interest Form
---
Group Leader Resources