Go Local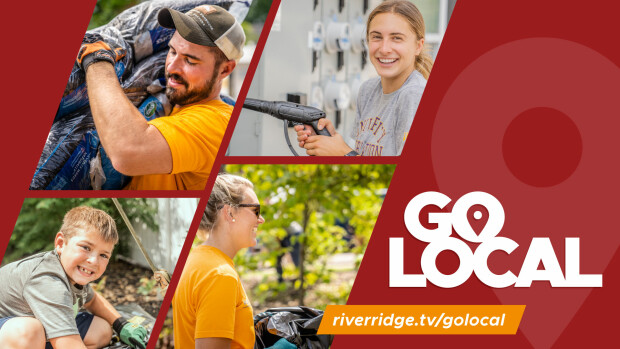 Mark your calendars for Saturday, February 26 for our next round of Go Local projects! This will be a day where we collectively go out into our community to be bold in our serving and to make way for the furthering of God's kingdom. This is a great way to discover a new place God might be calling you to get more involved in, and an easy way to ask others to get plugged in.
Current Projects
Christ's Kitchen (St. Albans)
Project Manager: Jim Skaggs
Scope of Work: Preparing and serving a meal
Project is Kid Friendly: Yes, 10 and older with parent
Start Time: 9:30am
Volunteers Needed:
FULL
Learn more:
https://www.facebook.com/christkitchenstalbans/
---
Camp Appalachia (Scott Depot)

Scope of Work: Storage organization and pulling up carpet
Project is Kid Friendly: Yes, 10 and older with parents
Start Time: 9am-12pm
Volunteers Needed: 6
Scope of Work: Preparing thrift store for Spring which will include sorting and hanging clothing as well as organizing the shop. The thrift store is the main source of income for their outreach projects.
Project is Kid Friendly: Yes, 8 and older with parents
Start Time: 9am-12pm
Volunteers Needed: 1



---
Bag Hunger
For the past 9 years we have partnered with West Teays Elementary in their program
Backpack Buddies
. This program provides weekend meals for under-resourced kids in the hopes of bagging hunger. This year we picked up supporting Hurricane High School, increasing the need for your support! You have the opportunity to donate directly to the fund. $5 feeds one child for one weekend.