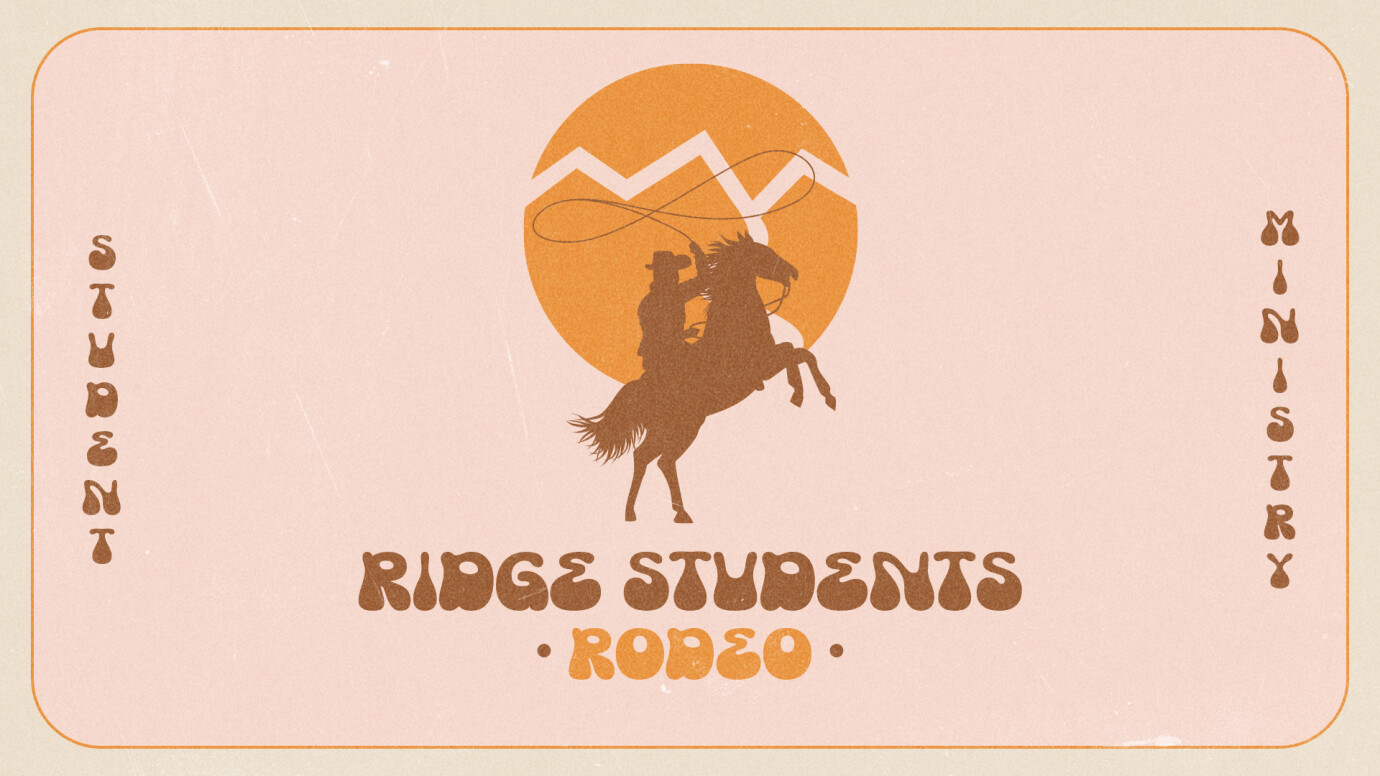 October 9, 2022 6:00pm
Contact:
RidgeStudents is ready to YEE HAW at this year's RODEO! That's right students, RODEO is back again with your favorite dances, cricket spittin', and bull ridin'...plus who doesn't love dressing up as a rough and rugged westerner!?

Make sure to join us on OCTOBER 9th from 6-8:30pm for worship, message, food, and ALL THINGS RODEO.

head on over to @ridgestudent.tv on Instagram to keep up with news!