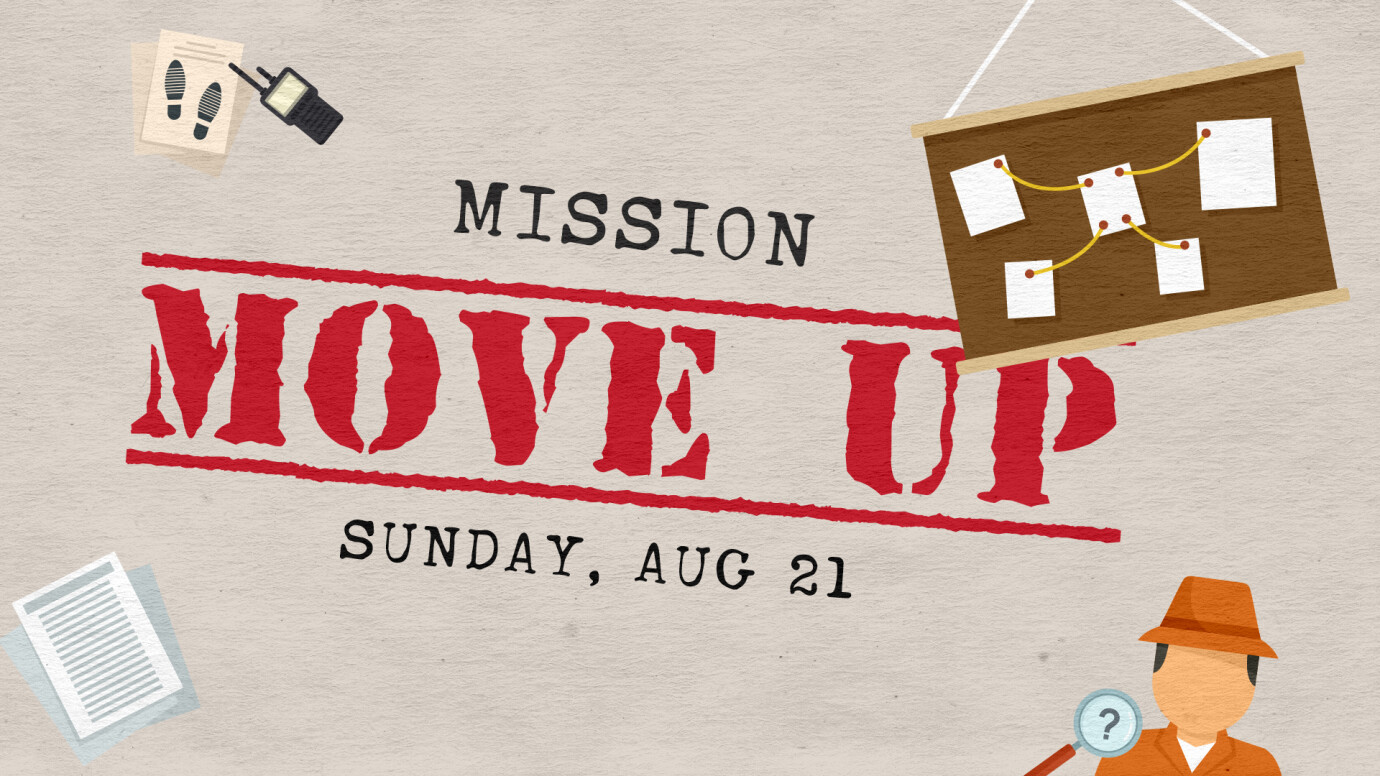 August 21, 2022 12:00am
Contact:
We will be receiving our next mission and promoting all kids to their new ministry groups for the year. You won't want to miss this special Sunday as we Go on Mission to our new groups.
Each child will be able to get a special picture made at our Mission Move Up photo booth and head home with a special agent gift including our RidgeKids mission to start the school year strong.