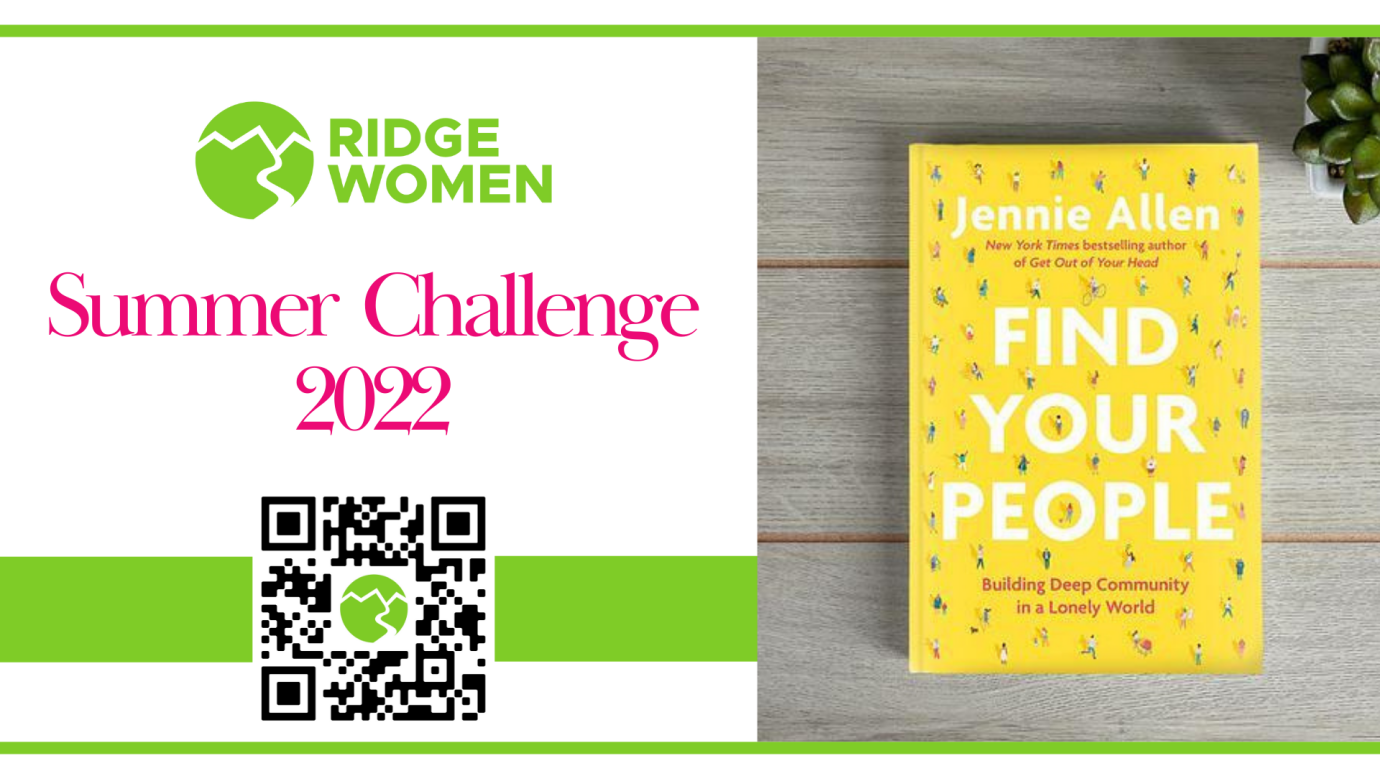 June 7, 2022 6:30pm
Contact:
Our world is so busy, causing us to feel simultaneously connected to too many people and lonely in the middle of it. Plus relationships are risky. We aren't created to do life alone but how do we find our people? This summer, RidgeWomen are going to build deep community together.
Join us in reading
Find Your People
by Jennie Allen. You can choose from a book club or a Bible study.
There are several ways to participate and plenty of women willing to connect.
Which one is right for you?
Tuesday evening book club. 6:30-8 pm at the church. Every other week starting June 7th.

Tuesday morning bible study. 9-1030am at the church (babysitting available). Starting June 14th

Wednesday evening bible study. 6-8 pm at the church. Starting June 15

Form your own group! Grab your daughters, your neighbors, fellow sports moms, or a few women you just want to connect with and circle up. Plan a time to sit or walk together every couple of weeks as you talk about what God is teaching you through either the book or bible study.
Whether you are joining a group or forming your own,
sign up today
so we can track and encourage all participants. There may even be a little surprise at the end of the summer!
Now, order your book or bible study (Amazon, BAM, Target, Christianbook) and sign up today!