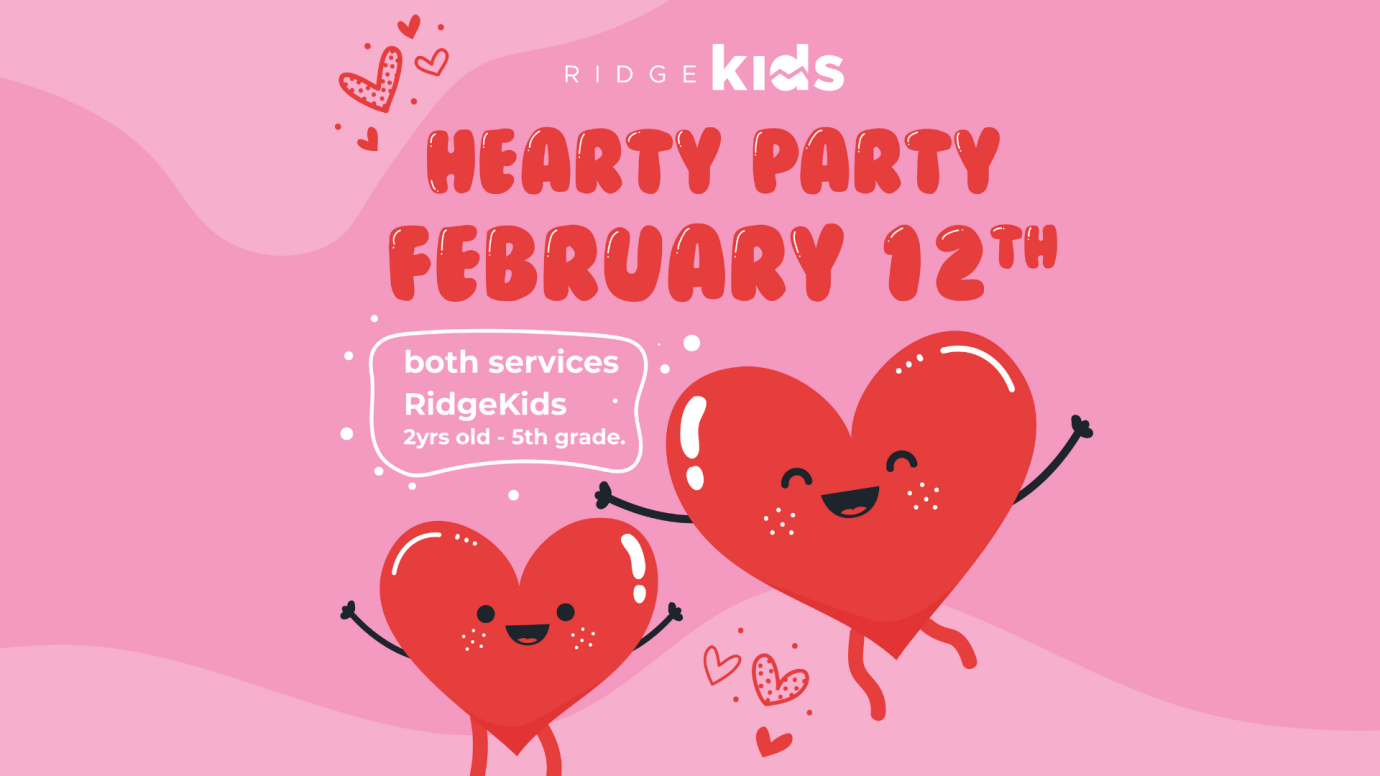 February 12, 2023 9:15am
Address: River Ridge Teays Valley, 1 Saturn Way, Hurricane, WV US 25526
Contact:
The RidgeKids Hearty Party will be Sunday, February 12th during both services. ❤️
This will be a fun, heart-themed morning for all kids from nursery through 5th grade. Have your child wear pink or red and stop by the Hearty Photo Booth before service where they will be able to pick-out some hearty gear for the party.
We'll have a special hearty party snack mix and heart-themed games and crafts, all centered around the heart and love of Jesus. Each child will take home a "You've Been Hearted" treat bag and invitation to deliver to a friend, neighbor or teammate who you'd like to invite to church.
This Go Local serving opportunity is a simple way for kids and parents to serve the community and show the love of Jesus this Valentine's Day.