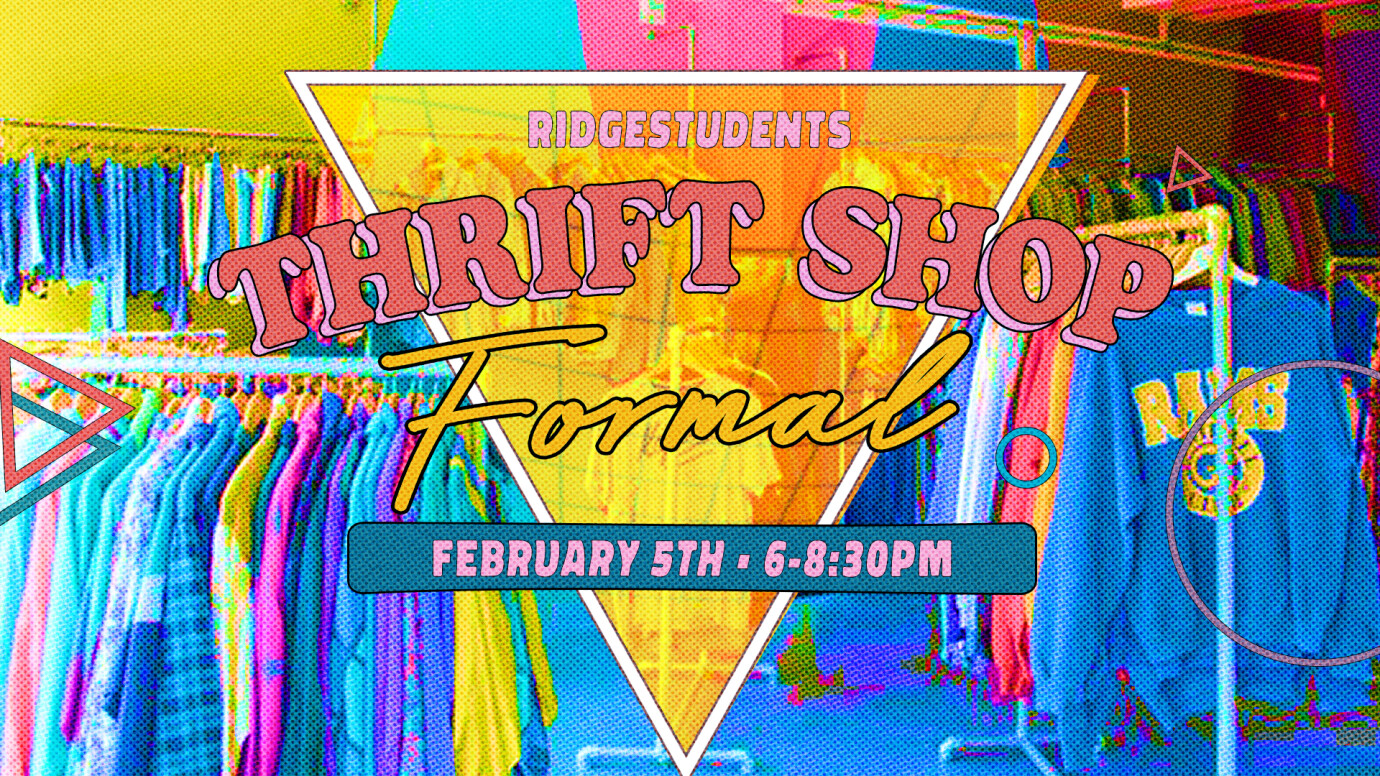 February 5, 2023 6:00pm
Address: River Ridge Teays Valley, 1 Saturn Way, Hurricane, WV US 25526
Contact:
All middle/high students are invited to join us on Sunday, February 5, from 6-8:30pm for our next RidgeStudents mo•men•tum — the annual THRIFT SHOP FORMAL!!
This event is always a hit and it will kick off our annual dating and relationships series for students.
Swing by your local thrift shop to pick out an outfit and invite a friend to join for your this event!