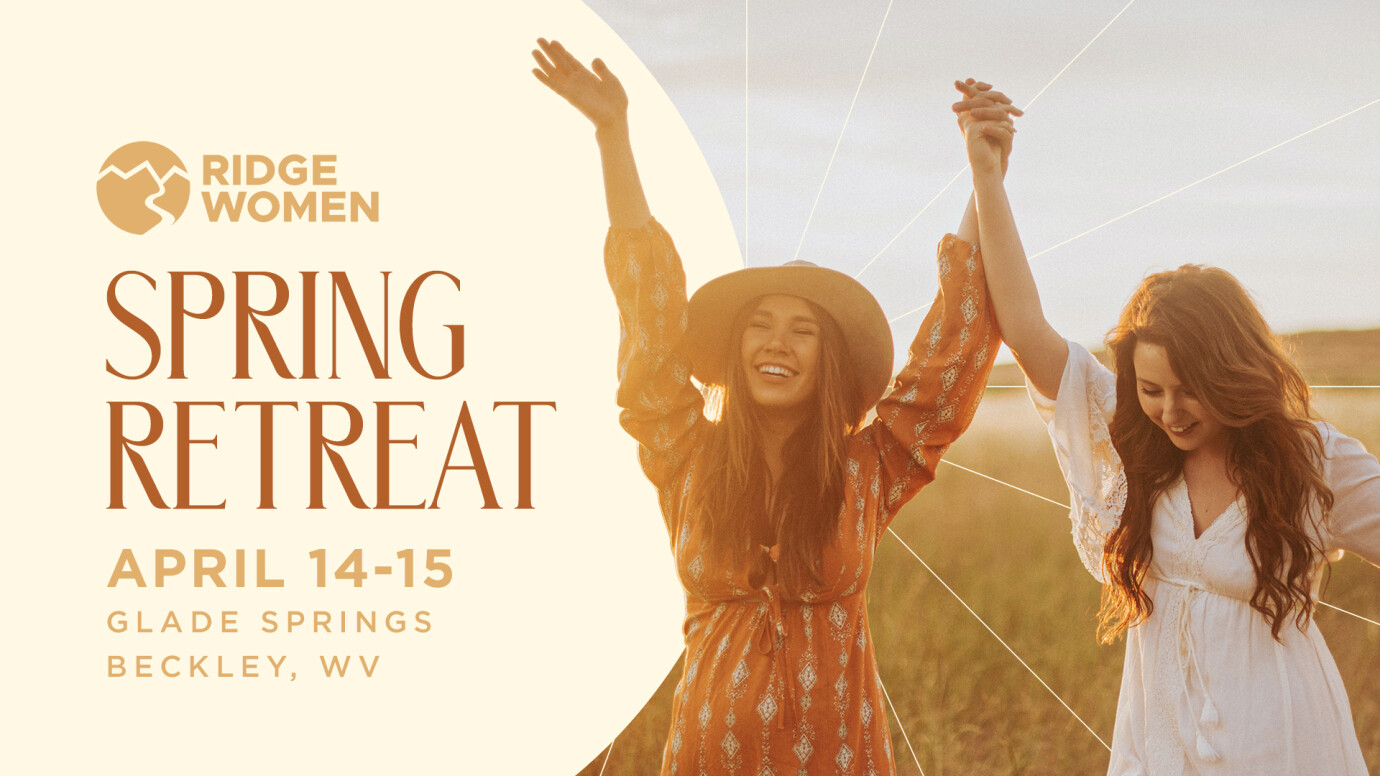 April 14, 2023 12:00am
Contact:
What if quiet time doesn't have to be so quiet? What if laughter and play can draw us close to God?

Laura Boggess, author of Playdates with God, will walk us through enjoying our relationship with God perhaps a bit differently than we have in the past.

This year's spring retreat will be held at Glade Springs near Beckley, WV, on April 14-15. This is 24 hours of girlfriend time, packed with more food and more fun than ever before! On Friday evening, we will start with a sit-down dinner and bowling together. Saturday morning breakfast will be a big and yummy buffet (but not too early). Lunch will be plenty of soups, salads, and sandwiches. The day will be filled with opportunities to rest, laugh, listen and play. And we may even have a tailgate before it's all over. We will finish by 5pm on Saturday so you can stop for dinner with your new friends or head home for movie night on the couch.

Friday night housing will be in the Chestnut Hill Cabins, each with 6 bedrooms, common living area, and kitchen. Each cabin will house 20 women as each bedroom has 1-2 queen or king size beds, and each bed can hold 2 friends. Or you can grab one of the single bunk beds in the loft. Please note your roommate preference so we can house you together. If you want to join us for Saturday only, that is also an option.

Do you still have questions? Just ask! Space is limited, so don't wait to register.

Please note the cost increase this year covers the additional food costs.

Partial and full scholarships are available if needed. Contact Erica Dalton at 304-397-6173.
WARNING: You should not participate in this retreat if you do not like to have FUN!